Our Communities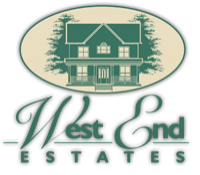 St. Louis City, MO
From the $170,000s
Just announced - new model to be built as Fast Track inventory homes from the $160's!! CF Vatterott will be starting 3 new Fast Track homes on the 5700 block Cates Avenue December 2016

!

With support from the City of St. Louis' CDA and the State of Missouri, CF Vatterott is excited to offer new homes from the $160's that would normally sell for over $225,000! Our new model, the Charless, is a two story, 3 bedroom, 2.5 bath with an attached side-entry two-car garage and first floor laundry room that boasts over 1,650 square feet. Hurry - we only have 3 available at this price to be built on lots 141, 142, and 143, and the first one is already sold!

And it won't be long before the new Loop Trolley begins operating - you will be just steps away from taking the trolley to Forest Park or the U-City Loop! Leave the car in your attached garage!


Did we mention that all new homes at West End Estates come with 10 Year Tax Abatement? Annual real estate taxes less than $500 together with still low interest rates means that you can own far less than it costs to rent! Why pay someone else's mortgage when you can start paying yourself??


West End Estates single family collection offers eight models to choose from: these impressive plans feature three bedrooms up to five bedrooms! All homes boast 9-foot first floor ceilings to complement these spacious floorplans. Add an open two-story foyer and you have a sense of style that is truly classic and timeless! Formal living and dining areas offer superb entertaining options and first or second floor laundry rooms offer ease and convenience.

Call our City Sales Office (314-351-6700) located at our Boulevard Heights community and tour our City display homes located at 3832 Blow St, 63116.



Plans Available at West End Estates
| Plan | Style | Beds | Baths | Square Footage | Base Price |
| --- | --- | --- | --- | --- | --- |
| The Randal II | 1½ Story | 5 | 3.5 | 2,832 sq. ft. | $319,400 |
| The Randal | Two Story | 5 | 2.5 | 2,752 sq. ft. | $310,300 |
| The Tower Grove | 1½ Story | 4 | 2.5 | 2,406 sq. ft. | $355,100 |
| The Clay | Two Story | 3 | 2.5 | 2,322 sq. ft. | $289,800 |
| The Fowler | Two Story | 3 | 2.5 | 2,040 sq. ft. | $270,000 |
| The Mansion - End Unit | Two Story | 3 | 2.5 | 1,937 sq. ft. | $269,100 |
| The Porter | Two Story | 4 | 3 | 1,848 sq. ft. | $271,400 |
| The Rivers | Two Story | 3 | 2.5 | 1,720 sq. ft. | $266,200 |
| The Mansion - Middle Unit | Two Story | 3 | 2.5 | 1,716 sq. ft. | $262,500 |
| The West End Ct A | Two Story | 3 | 2.5 | 1,659 sq. ft. | $179,000 |
| The Charless 'B' | Two Story | 3 | 2.5 | 1,650 sq. ft. | $180,000 |
| The St. Henry | Two Story | 3* | 2.5 | 1,624 sq. ft. | $237,100 |
| The LaSalle | Two Story | 3 | 2.5 | 1,456 sq. ft. | $204,300 |