Corisande Crossing: The Elm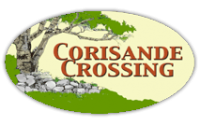 This story and one half plan offers a beautiful elevation look with the front gables. The first floor offers the same features as the Maple but allows for a second bedroom and bath upstairs from the main floor. The first floor enjoys both a formal and informal dining area.
Floor Plans
Click thumbnails to view the larger version. Mouse over the arrows on the floor plan to see a picture taken from that spot. Click the arrow to see the full sized picture.
Other Plans Available at Corisande Crossing
| Plan | Style | Beds | Baths | Square Footage | Base Price |
| --- | --- | --- | --- | --- | --- |
| The Willow | Ranch | 2 | 2 | 1,304 sq. ft. | $256,750 |
| The Walnut | Ranch | 2 | 2 | 1,371 sq. ft. | $267,130 |
| The Hickory | Ranch | 2 | 2 | 1,390 sq. ft. | $270,270 |
| The Maple | Ranch | 1 | 1.5 | 1,431 sq. ft. | $276,900 |
| The Birch | Ranch | 2 | 2 | 1,450 sq. ft. | $282,800 |
| The Locust | 1½ Story | 2 | 2.5 | 1,775 sq. ft. | $289,850 |
| The Cypress | 1½ Story | 3 | 2.5 | 2,234 sq. ft. | $311,580 |
*Optional additional bedroom available (lot permitting)