Terry Park Place: The Providence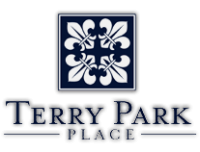 The largest plan we offer is the Providence, a five bedroom home. It has all the goodies of a true luxury home, open floor plan impressive kitchen, deluxe master bath large bedrooms great laundry locations and two-story open foyer. With ample space for two cars in the rear entry detached garage.
Special Comments:
Our Display model (visit Boulevard Heights to tour) and 10 Year Tax Abatement!
Floor Plans
Click thumbnails to view the larger version. Mouse over the arrows on the floor plan to see a picture taken from that spot. Click the arrow to see the full sized picture.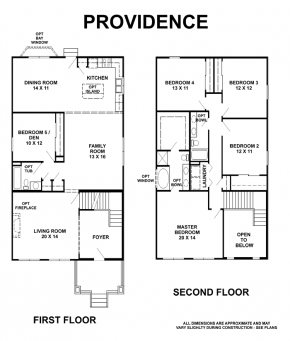 Other Plans Available at Terry Park Place
| Plan | Style | Beds | Baths | Square Footage | Base Price |
| --- | --- | --- | --- | --- | --- |
| The Tower Grove | 1½ Story | 4 | 2.5 | 2,406 sq. ft. | $342,800 |
| The Eads II | 1½ Story | 5 | 3.5 | 2,832 sq. ft. | $320,200 |
| The Hampton | Ranch | 3* | 2 | 2,100 sq. ft. | $306,600 |
| The Bridgeport | 1½ Story | 4 | 2.5 | 2,489 sq. ft. | $294,400 |
| The Clay | Two Story | 3 | 2.5 | 2,322 sq. ft. | $280,600 |
| The Fowler | Two Story | 3 | 2.5 | 2,040 sq. ft. | $268,900 |
| The Marquette | Two Story | 3* | 2.5 | 2,304 sq. ft. | $266,900 |
| The St. Henry | Two Story | 3* | 2.5 | 1,624 sq. ft. | $233,800 |
| The LaSalle | Two Story | 3 | 2.5 | 1,456 sq. ft. | $217,600 |
*Optional additional bedroom available (lot permitting)