Terry Park Place: The Hampton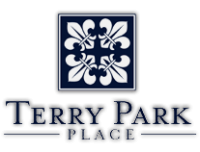 Special Comments:
Large ranch home in the city with 10 Year Tax Abatement!
Floor Plans
Click thumbnails to view the larger version. Mouse over the arrows on the floor plan to see a picture taken from that spot. Click the arrow to see the full sized picture.
Other Plans Available at Terry Park Place
| Plan | Style | Beds | Baths | Square Footage | Base Price |
| --- | --- | --- | --- | --- | --- |
| The Tower Grove | 1½ Story | 4 | 2.5 | 2,406 sq. ft. | $342,800 |
| The St. Henry | Two Story | 3* | 2.5 | 1,624 sq. ft. | $233,800 |
| The Providence | Two Story | 5 | 2.5 | 2,752 sq. ft. | $292,300 |
| The Marquette | Two Story | 3* | 2.5 | 2,304 sq. ft. | $266,900 |
| The LaSalle | Two Story | 3 | 2.5 | 1,456 sq. ft. | $217,600 |
| The Fowler | Two Story | 3 | 2.5 | 2,040 sq. ft. | $268,900 |
| The Eads II | 1½ Story | 5 | 3.5 | 2,832 sq. ft. | $320,200 |
| The Clay | Two Story | 3 | 2.5 | 2,322 sq. ft. | $280,600 |
| The Bridgeport | 1½ Story | 4 | 2.5 | 2,489 sq. ft. | $294,400 |
*Optional additional bedroom available (lot permitting)