Why Green Building?
Why Building Green Is a Smart Idea For You and the Environment
What Does Building Green Mean?
When you see the term "building green" used in reference to building a home or commercial building, it means designing and constructing in a way that is environmentally friendly by protecting our ecosystems, improving air and water quality, reducing waste, and conserving natural resources. Most importantly, by building green, we improve our own health, wellbeing and quality of life.
As a homebuilding company with a long tradition of excellence, CF. Vatterott is among the first in the Metropolitan area to become a green builder.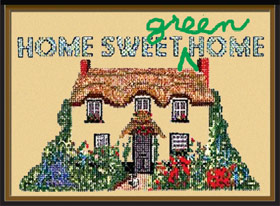 What is a Green Verified Home?
Not all homes can qualify as a green home. In order for its homes to qualify, CF. Vatterott had to follow the National Association of Home Builders' Model Green Homebuilding Guidelines, incorporating environmental considerations into every phase of the homebuilding process.
What Are Green Building Guidelines?
The Model Home Green Building Guidelines consist of a variety of distinct line items that have been chosen by the builder in creating a green home. These have been grouped into guiding principles:
Lot design, preparation, development
Resource efficiency
Energy efficiency
Water efficiency
Indoor environmental quality
Operation, maintenance and homeowner education
Global impact
What Makes It Verified?
Independent third party verification is mandatory for each home to be enrolled under the Green Building Initiative of the Home Builders Association of Greater St. Louis, the local arm of the NAHB. After the builder has selected the line items from each of the guiding principles, that list, along with a set of plans, is sent to the Laclede Gas engineering department. Laclede Gas is responsible for verification after inspections of the home by Laclede's qualified engineering staff. Once the home is completed and finally inspected, a certificate is provided for the purchaser of the home.
Having a green home built for you is strictly voluntary. While initial cost may be slightly higher, you'll save considerably more than the cost as a result of green building's energyefficient construction and appliances. And the personal satisfaction of knowing that you have contributed to the betterment of our environment is immeasurable.