Why Build With CF. Vatterott?
Good question, we have the answer!
Recognizing today's homebuyer has numerous choices when building a new home, the staff at CF. Vatterott Construction Company have perfected a process that makes your home buying investment a satisfying, sound and secure decision. CF. Vatterott has been in the homebuilding industry longer than most St. Louis builders. Drawing from this history has allowed CF. Vatterott to create one of the best programs for the home buying experience available today. Every step is planned, identified and communicated to you to make your home buying experience a rewarding one. From the moment the management at CF. Vatterott plans a new community every decision is made with satisfying your needs.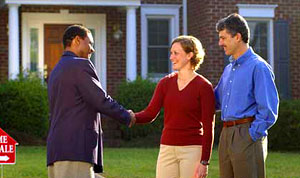 Sales Process
The sales team at each CF. Vatterott community is fully informed about all aspects of the buying and building process for their community. In addition to being in sales, our sales representatives are both educators and counselors, coordinating plans with you through the entire buying, construction and closing processes. They are familiar with home design, options and color selections and lead the way for you in planning your new home. The Sales staff of CF. Vatterott enjoys an exceptionally long history with the company as well as the unique new home buying experience. The cumulative result is that your home will be completed in a timely and professional manner and that you will be pleased with your decision to partner with C F Vatterott.
Construction Process
The construction process begins with the planning of the subdivision. Once the plats are completed, architects prepare floor plans and elevations for the different models. These plans reflect the various options that are available for you to customize your new home. Suppliers are chosen and a color room is set up so that you can make your color selections. Some of your selections are made in an on-site showroom; you will make other selections at the supplier's location. The sales representative will provide you with all of this information and will also work with you to schedule these meetings in order that your selections are made on a timely basis. Once selections are finalized construction will begin on your new home. Communication between you, our suppliers and our sales representative is critical to a smooth homebuilding process. CF. Vatterott has the process in place to make sure this communication is open to all the parties involved with your decisions.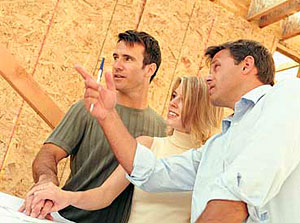 We Want You Involved
Once your home is released for construction, we will plan three formal meetings on site with you. First, you will attend a pre-construction meeting to review all of your requests as well as our presentation of some construction issues that you need to know. Second, we will invite you to a pre-drywall conference to review all of your requests before we button up the walls. Finally, our staff will schedule a Pre-Closing Inspection and Walk-Through Orientation. This will allow for a final review of your request, an orientation of the care and use of your new home and an introduction to our Customer Service personnel.
Office Support Process
We endeavor to administer all of your paperwork in a timely and professional manner. Our Closing Department will communicate with you on a regular basis to inform you of the status of all documents during the contract, construction and closing processes. Our ultimate goal is to ensure that you have a positive experience.
Beginning with an Initial Lot Deposit or Sales Contract package through the Change Order and Color Selection processes our sales representatives work closely with our support staff located in our corporate office. Once our support staff has reviewed all of your documents this information is forwarded to our project manager who completes a final review of the documents to ensure the specifics meet with our superior construction standards. An officer of the Corporation approves the documents once finalized. This process confirms the buyer's requests and insures that all of the relevant parties are kept informed. This group may include the builder, the buyer, the sales staff, the superintendent, the lender, the surveyor and the title company.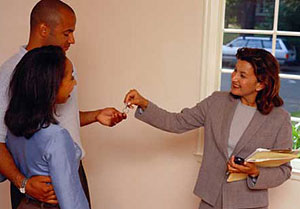 Once your new home is completed, our Closing Department will contact you to schedule your Pre-Closing Inspection and Walk-Through Orientation with the community superintendent and schedule a date for your closing. They will also coordinate all the information necessary with your lender and the title company. Our Closing Department, in coordination with the title company, will notify you by mail of all the procedures involved in closing, the documents you will need to bring with you to closing and the final dollar amount you will need to provide.
Customer Service Process
CF. Vatterott's customer service process is one of the finest in the industry. Our Customer Service Department takes a proactive approach providing service to each homeowner beginning with your initial contact with us and continuing throughout the warranty stages.
Our customer service manager will be present at your Pre-Closing Inspection and Walk-Through Orientation to explain our warranty program, the processes involved and to answer any questions you may have at that time. The Customer Service department will take responsibility for you and your satisfaction by administering the warranty program.
During the first year subsequent to closing on your new home, you will have two scheduled inspections with our Customer Service Department; one at 30 days and one at 11 months. Each homeowner is asked to submit a list to our Customer Service Department describing any issues you are experiencing by the 30 day and 11 month time periods. Once Customer Service receives this list, they will contact you to schedule an appointment with our customer service manager to inspect the items. We will provide you with a resolution for each warrantable issue. CF. Vatterott's goal is to have all warrantable issue resolved within 30 days of the initial inspection.
Warranty Program
On behalf of each homeowner CF. Vatterott purchases one of the industries finest warranty program through Residential Warranty Corporation (RWC). Your warranty consists of three phases:
PHASE 1: CF. Vatterott warrants to the original homeowner, for a period of one (1) year that all warranted items will function and operate as presented in the RWC Warranty Specimen.

PHASE 2: CF. Vatterott warrants to the original homeowner that specified portions of the heating, cooling, ventilation, electrical and plumbing systems, as defined in the RWC Warranty Specimen, will function and operate as presented for a period of 2 years after your closing date.

PHASE 3: Major Structural Defects are warranted for ten (10) years from your Closing Date; provided through RWC Warranty. The balance of the RWC Warranty is transferable to subsequent owners but the RWC Booklet and registration # must be transferred by the original purchaser to the new owner; CF. Vatterott will be unable to assist the new owners with this process.
Referral Process
We are proud of our relationship with our homeowners and we appreciate your willingness to share your buying experience with family and friends. Our goal is twofold - that you are a satisfied customer and that our new buyers are confident that they will be well taken care of throughout all phases of building their new home.
Please ask about our Homeowner Referral Program at any of our communities. CF. Vatterott rewards both our referring homeowners and our new buyers.
Repeat Buyer Program
Over the years we have built many homes for friends and families of our homeowners. In turn, these families have become repeat CF. Vatterott customers when purchasing their next home. Because we value your repeat business, we offer an attractive discount on options to all of our previous homebuyers.