Our Communities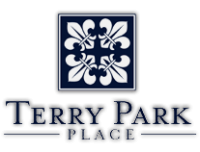 St. Louis City, MO
From the $200,000s
Display Hours:
Selling from Boulevard Heights South City
Sales Representative:
Joan Craddock
Phone:
314-351-6700
Cell:
314-351-6700
Email Joan
Directions:
No Display Yet - Selling from Boulevard Heights
Terry Park Place is located between Louisianna and S. Compton just east of SLU Medical in the Gate District.
Map It
We are pleased to announce that we're now offering an all new series of home designs at Terry Park Place and now selling from our Boulevard Heights community - Visit our brand new display at 3832 Blow St!
This all new CF Vatterott Community is located right next to our successful St Vincent Community and offers Terry Park Place residents the opportunity to enjoy Robert Terry Park with a nice selection of home sites fronting the park.
This fantastic location offers quick and easy access to Highways 44 and 40! Located between SLU Medical Center/Cardinal Glennon Hospital on South Grand and CF Vatterott's St. Vincent community of 100 new homes, and just north of HWY 44 - you can't get more centrally located than Terry Park Place! Minutes from Wells Fargo Advisors and within sight of the medical centers with easy access to both Hwy 40 and 44 - leave the drive behind and live in the middle of it all!
Terry Park Place will consist of just 25 Single Family homes that have impressive architectural features with all new exterior elevation designs! We are handling all Sales and inquiries for Terry Park Place from our Boulevard Heights Sales Office. Please call 314-351-6700 for more information about this exciting new CF Vatterott Community!
View map of Terry Park Place's surrounding amenities.
Plans Available at Terry Park Place
| Plan | Style | Beds | Baths | Square Footage | Base Price |
| --- | --- | --- | --- | --- | --- |
| The Tower Grove | 1½ Story | 4 | 2.5 | 2,406 sq. ft. | $342,800 |
| The Eads II | 1½ Story | 5 | 3.5 | 2,832 sq. ft. | $320,200 |
| The Hampton | Ranch | 3* | 2 | 2,100 sq. ft. | $306,600 |
| The Bridgeport | 1½ Story | 4 | 2.5 | 2,489 sq. ft. | $294,400 |
| The Providence | Two Story | 5 | 2.5 | 2,752 sq. ft. | $292,300 |
| The Clay | Two Story | 3 | 2.5 | 2,322 sq. ft. | $280,600 |
| The Fowler | Two Story | 3 | 2.5 | 2,040 sq. ft. | $268,900 |
| The Marquette | Two Story | 3* | 2.5 | 2,304 sq. ft. | $266,900 |
| The St. Henry | Two Story | 3* | 2.5 | 1,624 sq. ft. | $233,800 |
| The LaSalle | Two Story | 3 | 2.5 | 1,456 sq. ft. | $217,600 |