West End Estates: The Fowler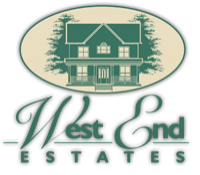 The finest in luxury living. The New Fowler offers a state of the art family room with easy access to the rear patio and backyard. Second floor amenity includes a prestigious Jack & Jill bath and a spacious master suite floor plan.
Special Comments:
Rear entry attached garage and 10 year tax abatement!
Floor Plans
Click thumbnails to view the larger version. Mouse over the arrows on the floor plan to see a picture taken from that spot. Click the arrow to see the full sized picture.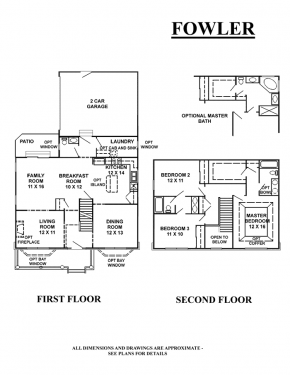 Other Plans Available at West End Estates
| Plan | Style | Beds | Baths | Square Footage | Base Price |
| --- | --- | --- | --- | --- | --- |
| The Randal II | 1½ Story | 5 | 3.5 | 2,832 sq. ft. | $319,400 |
| The Randal | Two Story | 5 | 2.5 | 2,752 sq. ft. | $310,300 |
| The Tower Grove | 1½ Story | 4 | 2.5 | 2,406 sq. ft. | $355,100 |
| The Clay | Two Story | 3 | 2.5 | 2,322 sq. ft. | $289,800 |
| The Mansion - End Unit | Two Story | 3 | 2.5 | 1,937 sq. ft. | $269,100 |
| The Porter | Two Story | 4 | 3 | 1,848 sq. ft. | $271,400 |
| The Rivers | Two Story | 3 | 2.5 | 1,720 sq. ft. | $266,200 |
| The Mansion - Middle Unit | Two Story | 3 | 2.5 | 1,716 sq. ft. | $262,500 |
| The West End Ct A | Two Story | 3 | 2.5 | 1,659 sq. ft. | $179,000 |
| The Charless 'B' | Two Story | 3 | 2.5 | 1,650 sq. ft. | $180,000 |
| The St. Henry | Two Story | 3* | 2.5 | 1,624 sq. ft. | $237,100 |
| The LaSalle | Two Story | 3 | 2.5 | 1,456 sq. ft. | $204,300 |
*Optional additional bedroom available (lot permitting)